Old-world charm, homemade meals, simmering pots of laboriously cooked sauces. That's what pasta is for us. Nothing revolutionary, we're perfectly happy cranking out delicious pastas for like-minded pasta lovers like you, and even happier when we earn your smiles and support.
"Best pan-seared salmon i've ever eaten in SG. Skin crispy, sauce is super tasty!"
Review on Google
"The waits are always Long but totally worth it. Their Aglio-Olio is world-class... simply amazing !! If I could go every week, I would !!."
Review on Tripadvisor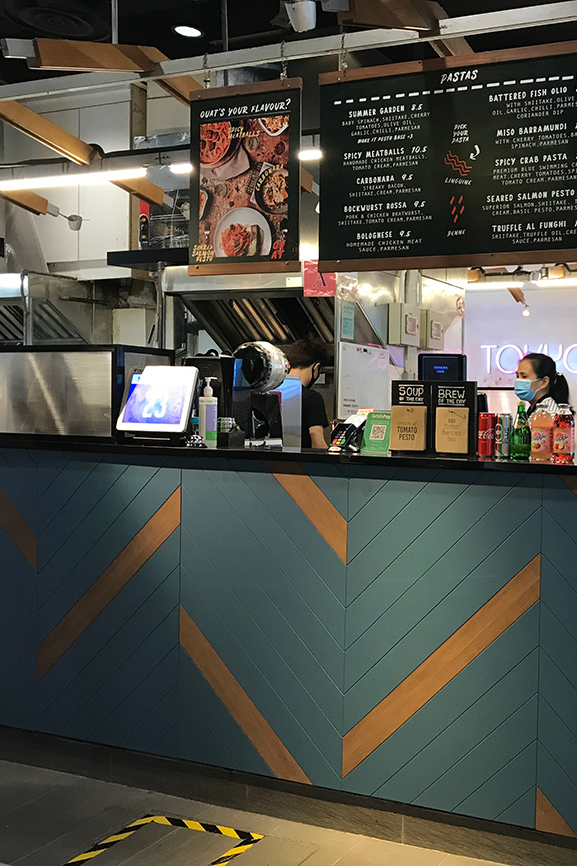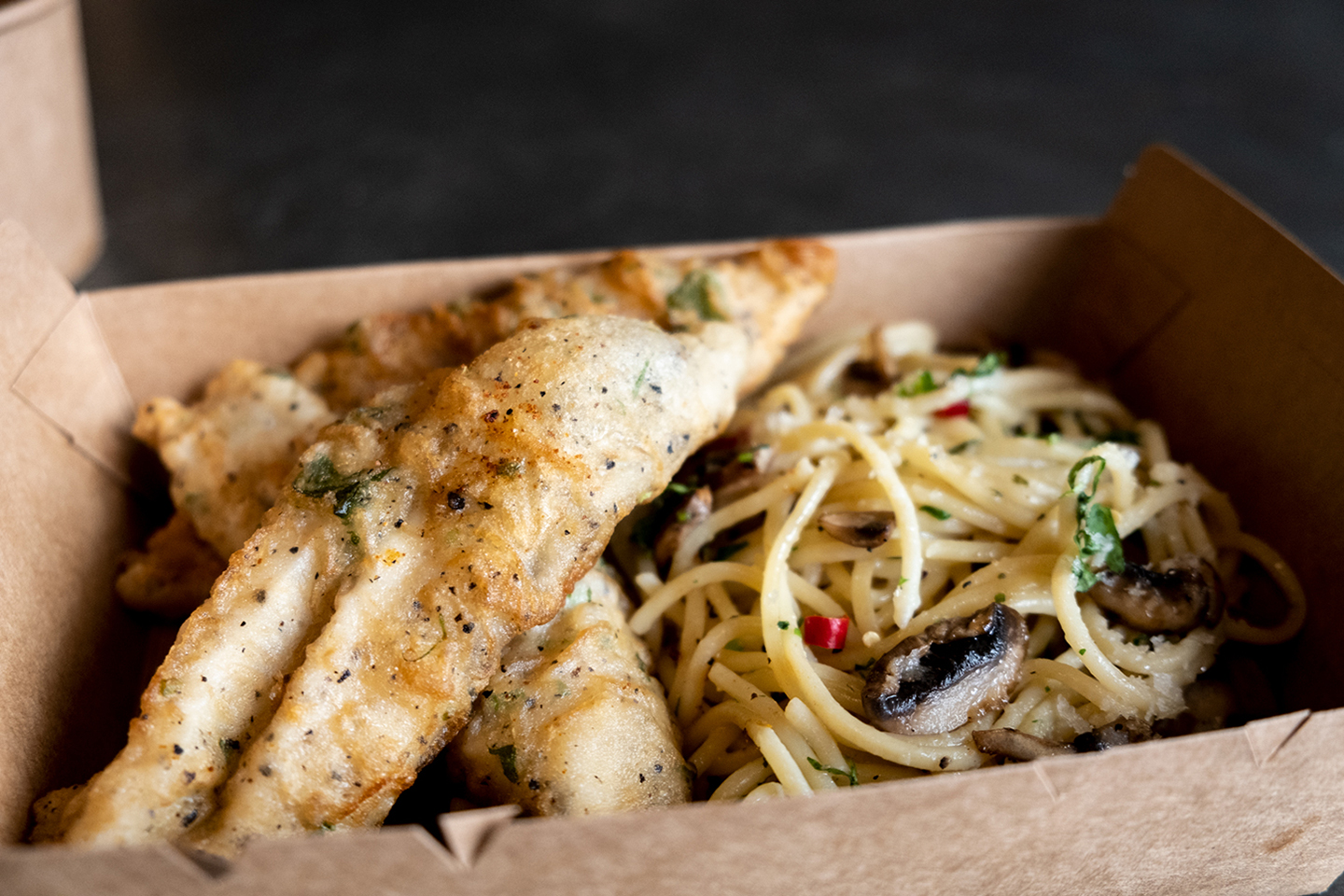 Summer Garden

Baby spinach, shiitake, cherry
tomatoes, aglio olio, parmesan

8.5

// Make it pesto base +$3

Spicy Meatballs

Handmade chicken meatballs,
tomato cream, parmesan

10.5

Carbonara

Streaky bacon, shiitake, cream
sauce, parmesan

9.5

Battered Fish Olio

w/ shiitake, aglio olio,
parmesan, coriander dip

10.5

Miso Barramundi

w/ cherry tomatoes, baby
spinach, miso broth, parmesan

11

Spicy Crab Pasta

Premium blue swimming crab meat,
cherry tomatoes, spicy tomato
cream, parmesan

13

Seared Salmon Pesto

Superior salmon, shiitake, tomato
cream, basil pesto, parmesan

13

Truffe Al Funghi

Shiitake, truffle oil, cream,
parmesan

10

Iced Tea of the Day

Brewed with Gryphon Tea

3

Gryphon Sparkling Tea

// Pearl of the Orient with Lychee
// Earl Grey Lavender

5.5

Soft drinks

// Coke
// Sprite
// 100 Plus

3
We make every effort to ensure that the prices and items listed on our menus are up to date and correct. However, the prices and items listed on our web site menus are not guaranteed, and are subject to change without notice.
***********************************
OPERATING HOURS:

*Monday to Sunday*
11AM - 8.30PM

Kindly note we are a takeout
kiosk, while we have a few
counter seats for you to
enjoy your pasta hot, we
are unable to take reservations.
We'll see you around!
10 Sinaran Drive #B1-120/124,
Square 2, Singapore, 307506
Phone: (65) 6397 7063
hello@onceuponathyme.com.sg